Bonus Disputes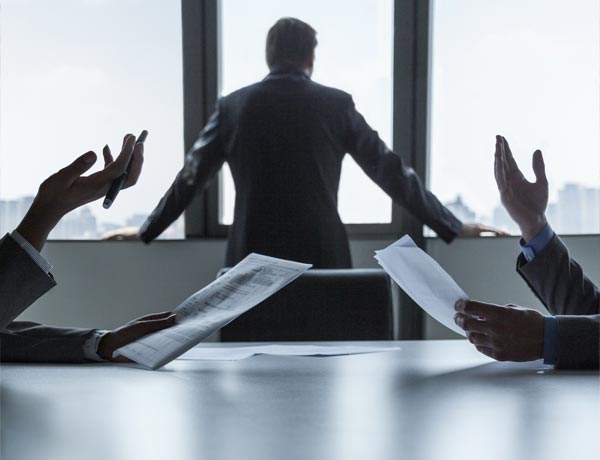 Most Securities industry professionals work on a base salary plus bonus basis (bonuses are often referred to as discretionary compensation or incentive compensation). Most often, bonus compensation constitutes the bulk of a securities professional's earnings. Bonus compensation is generally paid out by Investment Banks and Broker-Dealers a month or two following the calendar year in which it was earned, and is often comprised of both cash and a stock component.
Bonus Dispute & Compensation Dispute
Legal Advice for Securities Industry Professionals
Employees who fail to receive bonus compensation as a result of a layoff or termination forfeit the benefit of many months of work. Contact the securities law firm of Singer Deutsch LLP for a consultation on possible strategies regarding incentive compensation, discretionary compensation or bonus dispute resolution for:
Senior Executives
Investment Bankers
Stock & Option Traders
Commodities & Futures Traders
Derivatives & Currency Traders
Research Analysts
Financial Analysts
Securities Firms' Arbitrary Decision Not To Pay Bonuses
Bonus disputes in the securities industry often arise in the wake of terminations and layoffs. Investment Banks and Broker-Dealers often fail to pay out any bonus/incentive compensation at all, or offer dramatically reduced bonus/incentive compensation as part of a separation package.
The arbitrary failure by securities firms to pay bonus/incentive compensation to terminated employees (whether through layoff or ordinary termination) is oftentimes completely unrelated to performance and/or profitability, and unrelated to the profitability of a specific employee's division or the firm as a whole. As bonus/incentive compensation is generally significantly higher than base salary, the financial ramifications for a terminated employee can be devastating.
Time and again, in the last several years alone, Financial Industry Regulatory Authority "FINRA" Arbitration Panels (formerly NASD and NYSE Arbitration) have awarded substantial monetary damages to former employees on unjust enrichment, unpaid compensation, unpaid bonus, and quantum meruit claims related to a failure to pay bonus/incentive compensation or other compensation related claims (including those related to unvested stock). Numerous other bonus disputes have settled through mediation or other means.
Singer Deutsch LLP's securities and employment law attorneys , located in New York, Los Angeles and San Francisco, can help resolve any bonus/incentive compensation disputes that may arise, including those in which an employee has been involuntarily terminated or laid off (made redundant) prior to the issuance of yearly bonuses/incentive compensation, and can examine whether discrimination played a part in the reduction of a bonus/incentive compensation. The firm also handles other issues related to compensation, including unvested stock and stock option awards. In addition, they can assist employees in obtaining a U-5 record expungement.
Individuals nationwide involved in bonus/incentive compensation disputes are invited to contact the securities lawyers of Singer Deutsch LLP for a consultation on possible strategies for pursuing recovery of withheld bonus compensation, unvested stock, or other compensation issues.