Peter I. Minton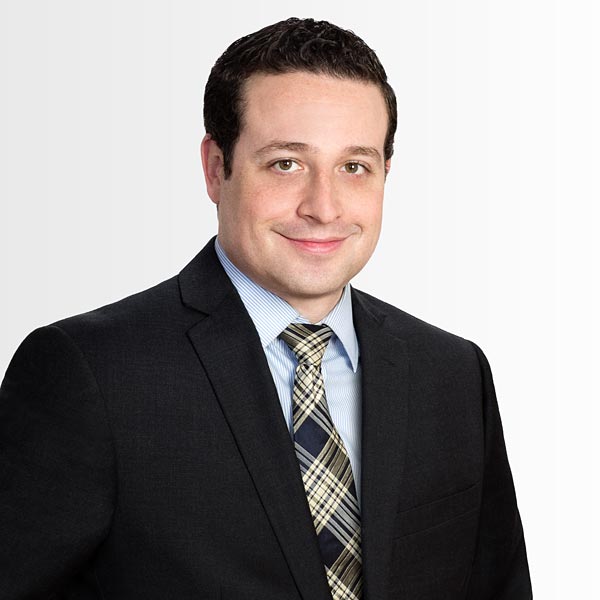 Peter I. Minton - a Georgetown University Law Center graduate and former Schulte, Roth & Zabel Attorney - is Of Counsel to Singer Deutsch LLP. Mr. Minton is one of only five percent of New York metro attorneys to be designated as a "New York Super Lawyer Rising Star" in 2013, 2014, 2015, 2016, 2017, 2018, 2019 and 2020 as well as a "Super Lawyer" in 2021 and 2022 having been chosen for these distinctions by both his peers and through independent research conducted by Law & Politics.
Mr. Minton's practice focuses on the representation of venture capitalists, angel investors and the startups and emerging businesses they invest in with their transactional needs, including raising capital, mergers & acquisitions and exit opportunities.
Mr. Minton, who is the founder and President of Minton Law Group, P.C., previously practiced in the business transactions department of Schulte, Roth & Zabel LLP, where he represented private equity and hedge fund clients, as well as their portfolio companies, in a diverse range of transactions, including mergers & acquisitions, restructurings, bankruptcies, secured transactions and activist investing campaigns.
Venture Capital and Angel Investors
Mr. Minton represents a host of investment side professionals, ranging from multi-million dollar funds to the one-time angel investor. Whether through a preferred equity issuance, convertible note round or other form of capital raise, we provide expert and experienced legal counsel to our clients.
Startups and Emerging Businesses
From a business's first days of formation to structuring and raising capital, and at all stages in between, Mr. Minton provides his clients with experienced and knowledgeable legal counsel. It is Mr. Minton's belief that a corporate attorney not only knows the law, but can also act as a business advisor. By understanding the needs of a business client, Mr. Minton aims to tap expertise and experience to facilitate both the reducing of legal risks for emerging businesses, as well as adding value to a startup business venture.
Business Transactions
Whether acquiring or selling a business, accessing capital markets, drafting a stand-alone contract or advising on corporate governance issues, Mr. Minton offers practical solutions that provide value to its clients.
Activist Investing
Before founding the Minton Law Group, Mr. Minton worked in a preeminent activist investing practice where he served issuers, activists and "occasional activists" with navigating their Regulation 13D/G requirements, Section 16(b) requirements, trading rules, Hart-Scott-Rodino and other applicable federal and state securities and corporate laws. Mr. Minton counsels his clients on a wide variety of activist and defensive strategies, and has experience dealing with advance notice bylaws; making 'books and records' demands; and, when necessary, engaging in proxy battles or consent solicitations.
Current and Past Representations and Transactions
General Corporate Representations and Transactions
• Outside general counsel to a celebrity charity marketing company
• Outside general counsel to an entertainment and gaming company
• Outside general counsel to an auto parts manufacturer
• A cash tender offer by an aerospace company for its outstanding notes and term debt
• A cash tender offer by a hedge fund for all the outstanding shares of a building products distributor
• The restructuring of a hedge fund's interests in a U.S. auto manufacturer as part of the Troubled Assets Relief Program
• The restructuring of a national bank in as part of the Troubled Assets Relief Program
Business Transactions
• The acquisition of a manufacturer and online retailer of home goods by a private equity fund.
• The proposed acquisition by a hedge fund of an automobile parts manufacturer
• The acquisition of a defense consulting firm by a defense company
• The "credit bid" acquisition of a fine china maker by a group of private equity funds
• The acquisition of the North American subsidiary of a European paper manufacturing business by a paper company
• The proposed acquisition of a non-prime residential lending and servicing business by a hedge fund.
• The purchase of the financial arm of a large U.S. auto manufacturer by a hedge fund
Activist Investing Campaigns
• A "vote no" campaign regarding a large pharmaceutical company's proposed acquisition of a Chinese corporation
• An activist campaign and resulting settlement removing the CEO of a national restaurant chain
• A proxy contest for representation on the board of directors of an aerospace company
Private Equity/Investment Management Representations
• The settlement of private equity trades for various private equity funds
• Multiple private equity and hedge funds in connection with their Section 13 and Section 16 filing obligations
Areas of Practice:
Venture Capital and Angel Investors
Startups and Emerging Businesses
Business Transactions
Activist Investing
Bar Admissions:
Education:
Georgetown University Law Center, Washington, DC,
Juris Doctor, 2006
- Law Review: American Criminal Law Review Annual Survey Editor
University of Pennsylvania, Philadelphia, PA, 2002
Bachelor of Arts / Major: Classical Studies
Professional Associations and Memberships:
"New York Super Lawyer Rising Star": 2013, 2014, 2015, 2016, 2017, 2018, 2019 & 2020
"New York Super Lawyer": 2021 & 2022
Past Employment Positions:
Schulte, Roth & Zabel LLP, 2006 - 2011
Publications:
4 Unintended Consequences of the JOBS Act for the Startup Community(Link)
Forbes, May 18, 2012
The Perils of Legal Self-Help Websites for Entrepreneurs(Link)
Forbes, July 6, 2012
6 Legal Requirements for Unpaid Internship Programs(Link)
Forbes, April 19, 2013