Complaints and Regulatory Investigations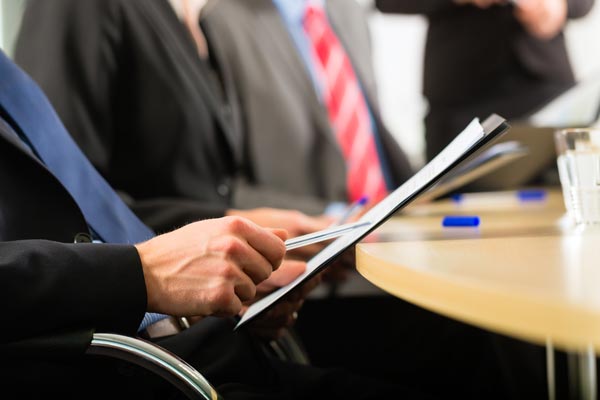 Throughout the course of their careers, securities industry professionals may face accusations of impropriety from their employers, regulators, or investors. Accused stock brokers, FINRA (formerly NASD) broker-dealers, futures brokers, commodities brokers, and other professionals nationwide are invited to contact the NYC - Los Angeles - San Francisco securities regulatory investigation attorneys of Singer Deutsch LLP for a consultation.
Securities industry professionals including registered brokers, traders, bankers, and research analysts may:
Be charged with inappropriate or illegal activity ;
Be held accountable for losses actually caused by the actions of their firms;
Receive complaints from private investors who are their customers, or have arbitration complaints filed against them; or
Be investigated by a self-regulatory organization (SRO) or other regulatory authority.
If accusations are made, securities industry professionals may be called for an "on the record" (OTR) interview with FINRA (formerly the NASD & NYSE), the SEC, the CFTC, or the NFA. Securities industry professionals who find themselves in this situation need competent legal representation by an experienced securities lawyer.
New York - Los Angeles - San Francisco - Regulatory Investigation Attorneys
The attorneys of Singer Deutsch LLP have appeared before all the relevant tribunals on many occasions, and they know both what to expect and how to best assist their clients through the process. The potential penalties associated with accusations of broker fraud involving variable annuities and other investments can be significant and onerous. Brokers who face these penalties should not hesitate to contact Singer Deutsch LLP for a consultation.
U 5 Expungement
Singer Deutsch LLP handles U-5 expungement and defamation actions on behalf of all securities industry employees. Offering astute legal advice regarding the nuances of state law and providing experienced guidance throughout the arbitration process, the firm assists clients in expunging defamatory or otherwise factually incorrect U-5 notations.